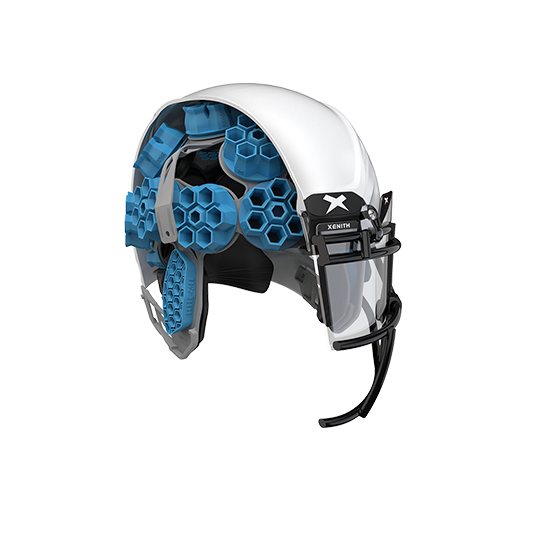 Xenith
RHEON collaborated with Xenith to deliver a castle-shaped Shock that cushions low-speed impacts, but intelligently strengthens for high-speed impacts.
Utilising our unique re-entrant geometries the Shadow XR provides a breakthrough in performance, allows airflow close to the head and reduces weight. Delivering the most intelligent, balanced, and comfortable football helmet in the game.
Xenith Shadow XR is Top-Performing on the 2020 NFL Helmet Test, 5-star rated by Virginia Tech and also takes the top spot for Youth performance testing.
Impact
Linear
RHEON™ shocks compress to absorb linear impact. The Shock design with re-entrant geometry, concentrates more material at the impact site to control the energy of the hit.
Impact
Rotational
RHEON™ shocks shear to control rotational impact energy, reducing movement of the head.