RHEON Help Tackle Covid PPE Shortages
RHEON Help Tackle Covid PPE Shortages
At RHEON LABS we've been inspired by many companies stepping up and helping others through the challenges COVID-19 is presenting so many with.
When we heard about the shortage of PPE equipment in our NHS, like many others, we started to think how we could help. Through our network at Imperial College London, we were put in touch with Dr. Alex Ferguson and his team at FAC Technology.
The development team at RHEON collaborated with Dr. Ferguson to advance the outstanding work his team had already achieved in producing and trialling 3D printed PPE Face Visor across the Imperial College Healthcare Trust and many other NHS trusts in both London and Surrey.
Using our in-house injection moulding processes we were able to help FAC Technology produce the visors at a significantly greater scale. Over the last few weeks we have been producing 500+ units per day, with the first of these orders being donated to Hounslow and Richmond Community Trust a few weeks ago.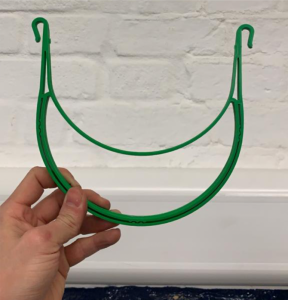 This has made a great difference to the availability and distribution of the visor which FACT had already began to distribute, with their first batch of 100 visors going to the NHS Nightingale Hospital at the Excel on 1st April 2020. In the following weeks, the collaboration has allowed FACT to deliver 1000's of visors to NHS trusts in both London and Surrey.
Dr Alexander Ferguson, Founder and Director of FAC Technology, commented on the collaboration between the teams:
"This will save lives and we couldn't be more proud."
We would like to echo that sentiment from the wider team at RHEON. It has been remarkable to see the teamwork, selflessness and innovation shown by all those involved in doing our bit to protect our NHS workers.